For about the last six weeks, myself and the rest of the Clipboard+ team have been working out of Denver, Colorado. I packed up my car in early June and drove out from Philadelphia for my first venture west of the Mississippi. Today is my last work day before I head home, and I sit at my desk thankful that I decided to try something new this Summer. Why Denver? Well, two of the other CB+ founders graduated this year and decided to move out here to work on their start up College Gym Tracker. They provide custom applications and attendance analytics for university fitness facilities. Check them out.
So I had an opportunity to come out here and live with them, or work remotely with the rest of the team from Philadelphia. In retrospect, it was an easy decision. While we've been out here the team has been focused on a rebuild of our website, and preparing for the release of our new product this September. We also got the opportunity to network with some awesome people from the local Denver/Boulder entrepreneurial community. One of the highlights was meeting Brad Feld at Galvanize.
I am a huge outdoor enthusiast, and beyond all of the great entrepreneurial networking and Clipboard+ work we've been getting done, living in Denver is like living within short driving distance of the Disney World for outdoor activities (the Rocky Mountains). We've been river tubing, hiking, mountaineering, camping, trail running, and a slew of other fun things that you can't do in the Philly suburbs. We climbed Mt. Elbert (2nd highest mountain in the lower 48 states, highest in CO) and decided to bring Clipboard+ to the summit.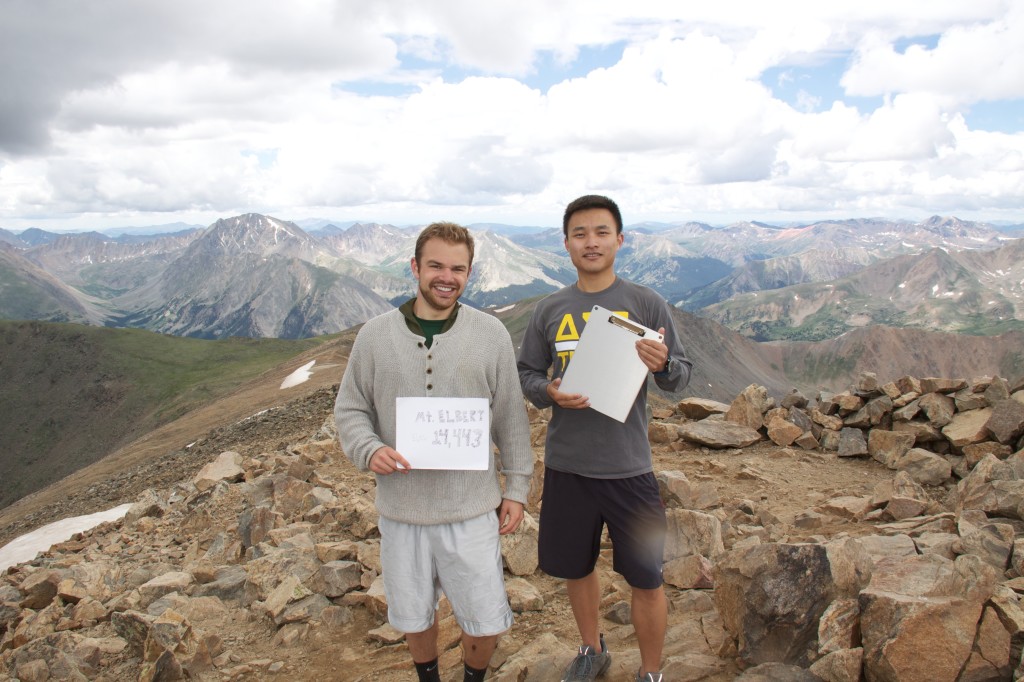 Anyway, I guess my take away is that you should be willing to try new things, whether its a new city, new food, new sport, whatever. Getting outside of your comfort zone is the only way to grow, and I can promise you will be glad you did it. I got to eat some amazing mexican food out here, climb some amazing mountains, experience some amazing weather, and who knows, maybe I'll end up moving to this new city that I never would have experienced otherwise.
-Kevin