There is no one best way to approach a home inspection; each inspector has his or her own preference. Some may use a voice recorder, others take notes on a clipboard, but tablet technologies like the iPad have opened the door to new ways that allow home inspectors to be more efficient on the job.
This is a guide to some of the top applications on the market for home inspectors, along with a few other resources that might help!
1. Horizon Software-  Price: Ranging from $4-12 per report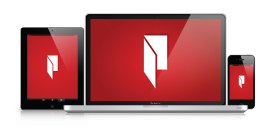 Horizon software from Carson Dunlop is truly remarkable, the most comprehensive enterprise solution on this list. It is certainly one of the most fully featured and packed with resources to make your job easier, along with producing some of the highest quality reports. One of the unique features is how it also includes a suite for managing the administration of your business from accounting, all the way to letting agents easily schedule inspections with you online. The mobile version is fully integrated with the cloud allowing you to access every aspect of your business anywhere from any device.
2. Happy Inspector-   Price: three levels starting at $49.99/month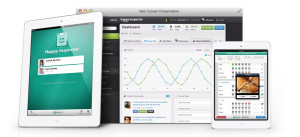 This is regarded as one of the best applications in the industry and will cover almostall aspects of the inspection process from the walk through, all the way to generating a report and collecting e-signatures. It keeps all of your information in one easy to access location, allows you to attach pictures, and even has support for integration with other popular real estate & property management software.
3. Tap Inspect-   Price: $60/month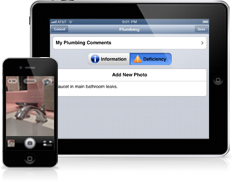 Tap Inspect is an app that specializes in the simple creation of home inspection reports. The program allows you to instantly piece together a report from your notes, right on your iPad. After creating a report you can convert it to PDF and distribute directly to your clients through a secure link.
4. Inspectapedia-  Price: free

Many of you in the home inspection industry are probably already aware of thisresource. The website design may not be the most visually appealing, however it more than makes up for it with the sheer amount of knowledge and resources it contains from industry experts. The website is essentially database of links to content across a variety of topics relating to home inspection centrally located in one spot on the web.
5. Clipboard+   Price: $49.99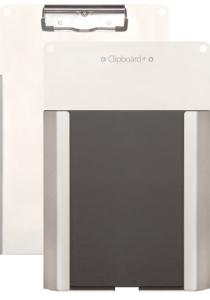 If already use the iPad out in the field, or if you choose to adopt one of the solutions above, you are going to need a durable case to protect your device. Clipboard+ provides more utility for home inspectors than the average case by integrating a traditional clipboard with a durable iPad case so that you still have easy access to a writing surface anywhere you go–making jotting down quick notes on a walk through or signing forms no problem.